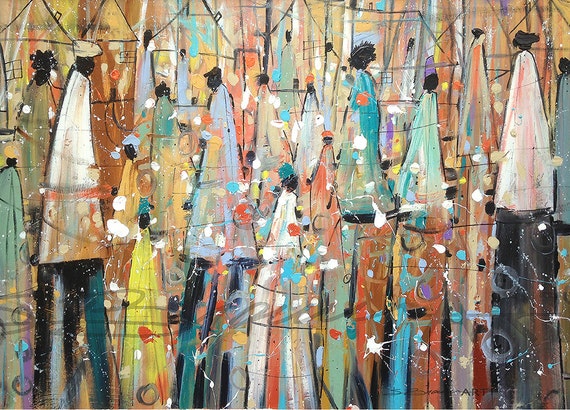 I was left by my mother at the University Of Detroit after five days. My first few times in the class almost made thank my mother for not making do the sciences, it dawned every time on me that education in my new world is not a child's play, I saw a signpost on my first day that reads "the best or nothing" - it reflected meaning as I went deeper. It was a hodgepodge of the best of minds from all walks of life, I was challenged and my morales almost flawed, my confidence for the first time flinched, I met students who I probably no life aside academia. The racial undertone also added to my early complex, the contemptuous nature of the white students and the counteractions of the other minorities, all were obvious although very subtle, it was a cold war where physical engagements were not allowed, the only way to put your colour ahead is to get into the good books of the school for mindblowing reasons, either scholastic or curricular achievements.
Antecedent accounts how the black folks have kept the school, initiate good endorsements and attracted infrastructural upgrades mostly through sports, the other minorities have shared crafts amongst themselves to add feathers to their hat. The Asians are frontiers in tech, business, and medical related endeavors, the Jews are holding down arts, literature, and economics whilst the said all mighty whites are juggernauts in various fronts, especially those that have got a lot to do with explorations. Kids in the States understand this consciousness, thus every one of their efforts is calculated and with a goal crested boldly in mind.
I was left with my young mind to figure things out, I was few months above sixteen, I needed belonging, I needed an etho, I was representing too many interests (I am an underage, a foreigner, a black, an African and a Nigerian), too many borders to maneuver. It was my reality, It was the order at that time, you either kowtow or you break, my confidence languished so much that I was home sick few weeks into my first semester. It was quotidan torture for me, worse was my calm and collected demeanor (I guess it is a sign of pride in the American ideology), all this change when I met this young lady with the moniker Elis, a native of South Africa, definitely of the Zulu descent, her outfit and gusto introduced her to me that very day, she was wearing an african attire, adorned in african jewelry and had on her head a the famous Zulu headdress (a rebel movement in our environment, you need to see the way she was looked at). She came to me in an uncommon sense of knowingness, She is severely cross-eyed, pupils darting in opposite directions, threw me off balance for few seconds, she held handbills and memorribillas she was sharing, we exchanged pleasantries, she was too nice; one will know she is on a mission, she handed me a handbill, "a program for African students in Detroit, you should come!" she said with lit all over her, I held the handbill knowing fully well that I won't miss the gathering, it was my shot at getting an identity in the community of folks of my sentiment.
My attendance and membership to the 'ASID' changed everything for me.